How to pick a web site hosting plan.

In today's web hosting market, hosting companies offer their hosting services in bundles they call plans. Hosting a website requires some basic features or services that you must have; like code protocols, platform formats, and data usage, some that it would be nice to have; like email accounts, ecommerce functions, image storage, and visitor upload/download capabilities, and some that are 'bells and whistles' that will make your website better or easier to use or maintain.


Of course the very first, and most basic question is; What do you want your website to do?

Then, before you pick a web hosting plan for your new website you must decide two more very basic questions; What type of web site will it be, and what do you want it to do? There are many sub-levels to these questions, but you must have answers for them first.
What kind of website do you want?
personal or business
provide information, services, or make money
2. What type of website
blog
article content
landing page (a page your visitor has been sent to)
ecommerce
function/action (performs a function or action when the visitor arrives, like re-direct to another site or start a download)
variation or combination of all the above
When you have those questions answered, you have to decide how your website will be built;
a 3rd party format like WordPress, or a 'branded' site builder program

a generic site builder available from the hosting service company
built-from-scratch HTML coding
Once you have these answers you can start looking at hosting plans. (obviously you can ignore any plans that don't provide needed services your answers have identified)
How much email, storage, bandwidth, etc. do I need?
There is a group of features that most web hosting plans will offer as unlimited;
Data storage - this is the amount of their disk space your website files use, yours will be small at first, but will grow as your site grows, so unlimited is a good thing
Bandwidth - this how much of their internet access resources your website uses in file transfers and visitor traffic, so again, the more the better, even if you don't need it now.
Email accounts - unlimited is great, but as a start-up, odds are you will only use a few email accounts, and you would have to grow to the size of IBM to even need 2500, so this promo is really just an attention getter
Unlimited domains and sub-domains - another non-issue, sure you may be thinking of having many more domains on your account, but I bet it will be less than 20... because when you get that active you will have priorities other than hosting plans.
As you can see, I'm leading to a point.
Your main concerns with deciding whether or not to even consider a plan are more with support of any particular program, software, or protocol you want to use for your website than how many email accounts you get. For instance: if you want to do a WordPress based website, (WP requires a certain industry protocol), and the web hosting company does not support that protocol, (or does it badly), then it doesn't matter that you get unlimited emails wiith their plan... you still can't use them!
So what is really important?
Reliability - Dependability - Customer Support!
With so many of the plans being clones of each other, and because your time and website accessibility are too important to compromise, those are the really important factors in choosing a web hosting plan.
You need a company with reliable equipment so your website stays available to the visitors you will work so hard to send there. You don't want the daily worry of checking to see if your website is still up.
You need a web hosting plan you can count on. One that gives you what is says, and does what it promises.
And perhaps most importantly, you want a web hosting company that sees customer support to be as important as you do. The best features available will pale when you have a problem or question and can't get help or a satisfactory response from the company.
Of course, (you knew it was coming didn't you) I have a couple recommendations for you below.
There are price levels to a web hosting plan
The market for web hosting services is so competitive that the hosting companies are falling all over each other to offer you 'more and better', and dropping prices to entice you to pick their plans.
There are price levels in the plans...
Payment method - Your monthly cost will be based on how long you sign up for. The low price they quote in their ads, and on their pages will be the cost for a 2 or 3 year contract. Your monthly price on an advertised $3.95 plan could go as high as $9.95 -$12.95 per month if you just wanted to pay monthly instead of all at once.
Services/Features - Here's one you need to specifically ask about, the unlimited domains and sub-domains. They advertised you can have up to as many as you want hosted on one account, But... does it cost more to have more than one on an account? or is there a set-up fee for each additional account? You need answers to these questions before you sign-up.
Support - There could be different levels of access to support. You may get free email support with your plan, but does it cost more to have telephone support too? Or are there different guaranteed support response times based on the plans? Maybe not, but it's a question to get answered.
3rd-Party add-on programs - Even if their plan advertises support for a particular program or standard, ( like Coppermine image galleries, or WordPress), will it add to your price to actually add these programs to your sight? Something else to ask.
Too many choices, how do you pick?
You can find 'Top-Ten" lists reviewing Web Hosting Companies all over the internet. But here a a few that have high marks and good customer reviews.

Some well reviewed companies
Bluehost.com
Bluehost - Top rated web hosting provider - Free 1 click installs For blogs, shopping carts, and more. (more user information on Bluehost Web Hosting)

Hostgator.com
Unlimited: Bandwidth, Storage, Domains,Email,MySQL, 30 Day Money back guarantee 1 Free Domain Name included - 24/7 Toll free Support - Merchant Acct. Support - PayPal Support - Coppermine image galleries, $75 Marketing Credits (more user information on HostGator Web Hosting)

justHost.com
A good reliable company with the unlimited features and a 99.9% reliability rating More user information on justHost Web Hosting)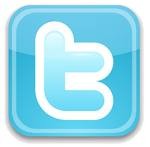 Like this? Tweet it with one click here!
Appletreedeals is an ebay seller and affiliate marketer and he
also uses Hubpages articles to send buyers to his listings.