How to write your Terms of Service for auction listings(TOS)

Your terms of service (TOS) are an important part of your

ebay

, (or any service), sales plan. Your "

TOS

" will tell your buyers what you expect from them, and what they can expect from you. A well written

Terms Of Sservice

will give your buyers confidence in their transactions with you, a badly written

TOS

could send them running away.



Your

TOS

should cover these main areas of your policies:



Payment:

how you want to be paid, when you want to be paid, and what payment methods you accept.

Shipping:

How you ship, and when you ship, and any other specific shipping details

Returns:

Do you accept them, and how do you accept them.

Problems:

If there are any problems, how do you handle them.
Your terms of service will tell your buyer the "rules of the game" when dealing with you. You want your

TOS

to be clear and short, and friendly. Put yourself in the buyers shoes. Would you rather deal with some that writes; "Bid with confidence - Returns accepted", or someone who says "No returns ever - all sales final no matter what"?

The point is, you need the buyer to have a clear understanding of how you do business, but you don't want to scare them to death with threats, restrictions, and paragraphs of small print.

Let's look at some good and not-so good examples for each area.



Payment:


Your buyer needs to know when and how to pay you. Yes, there really are bidders that won't pay until they have to. Some think it's normal to bid, win, and then wait 10 days to pay.


Good:


All Payments accepted through

PayPal

, including

eChecks

and Credit cards. Please pay within 3 days of 'won' auction. (*you can include other payment methods you accept)



Bad:

Auctions must be paid within 3 days of winning auction.

PayPal

only! If you don't pay within 3 days I will re-list item, leave negative feedback, and file a non-paying bidder report with

ebay

.

Put yourself in the buyers place and think about that "BAD" payment example. You have threatened them, and given them a restricted way to pay you. (even if you only want

PayPal

payments you could say it nicely, like: "Payment through

PayPal

only please")

Now about those "threats".
if your winning bidder doesn't pay, you will either offer the item as a second-chance to another bidder or re-list it anyway. So what good does it do to tell the bidder that? If you are trying to motivate them, threats are the worst way.
negative feedback? This statement can really back-fire on you. If it's a 'sketchy' bidder, they won't care, and will probably leave you negative feedback first. If it's a legitimate bidder, now you've threatened them and they are probably afraid to deal with such a "

meany

" as you. Plus, you can't even leave negative feedback for buyers anymore.

What about that

NPB

report to

ebay

? Are you really going to do that without trying to communicate with your buyer? You have to do that anyway in the

NPB

process, so all you have accomplished is making yourself look bad and probably scaring away most bidders who want a pleasant transaction instead of a "Marching orders" purchase.
Shipping:



Good:

All items will be shipped to confirmed shipping address within 3 business days of payment. Delivery confirmation/tracking number will be emailed to you. Primary shipping is USPS. Domestic USA addresses only please.
*Note: I made no mention of shipping insurance because beginning in October '09,

ebay

will
no longer allow seller's to specifically charge the buyer for shipping insurance. I will
talk more on this after the "BAD" example.

**Note again: You can add more data, like all shipping insured, or offer other shipping
methods, or even offer

accommodations

for international shipping. Include
all details

pertinent

to your shipping process, but remember to keep it as
short and friendly as you can.


Bad:


I only ship by USPS on Thursdays. You must have a confirmed

PayPal

address. I will not ship internationally so don't ask. Insurance is buyer's responsibility, and I am not responsible for any lost or damaged shipments after they have been shipped.

Now doesn't that seller's policies make you feel "warm and fuzzy"? He's doing you a favor even shipping your item to you. Yes, you really will see many seller's that have shipping statements just like that.

Let's look at it:
USPS only

? That may be true, but the way it's stated, it gives the buyer the impression that the seller won't even consider other methods. What if it's a special need? Wouldn't you want your buyer to think they could at least ask? Again, this example starts by making the buyer feel restricted to the seller's way or no way.

Only ship on Thursday

? This is not a serious seller, but what if the seller really can only ship on Thursdays, why not make it sound as positive as possible. Like maybe: All items are bulk-shipped every Thursday. Or, Primary Shipping on Thursdays.
"You must have a confirmed

PayPal

address" There you go again, MUST is a restrictive word. Yes, all seller's want to ship to "confirmed" addresses for two main reasons: it covers us under

PayPay's

Seller protection program, and it assures us there is less chance we are being scammed, but there is a more neutral way of saying this, like; "all orders shipped to confirmed addresses", or "speedy shipping to your registered

PayPal

Address". Also, what if you are dealing with someone who has a new

PayPal

account and their address hasn't been confirmed yet? Do you want to automatically exclude these buyers? Or wouldn't it be smarter to leave yourself a little "wiggle" room to communicate with a new buyer to decide for yourself if you want to ship to an unconfirmed address?
"Insurance is buyer's responsibility", this is a soon-to-be moot point.

ebay

is changing policy on this and seller's will no longer be able to "specifically" charge buyers for insurance.
"Not responsible for items after they are shipped", this is either an ill-informed seller, or one you don't want to deal with, period! Under

ebay's

seller agreement that all sellers must agree to, it is very clear that it is the seller's responsibility to get the item into the buyers hands in good condition. Anything that happens before that is the seller's responsibility!
Returns:
Whether to accept returns is a seller's choice. I think it is necessary for buyer's confidence, and most successful retailers agree, but your items, or your sales model, may not be suitable for returns.

If you do not accept returns, say it politely, and perhaps include a reason.
item sold as-is no returns
clearance item, not returnable
this is a no-return item, please check photos and description carefully

If you do accept returns your policies should be clear.
what kind of return? Full refund, full refund minus fees, exchange only?
is there a return time limit? Who pays return shipping?
This is the return policy I use:
"Bid with Confidence, 100% satisfaction Guarantee!"
If we made a mistake, we will offer a full 100% refund, or free item replacement, your choice.
If you made a mistake, we will offer a purchase price refund minus shipping cost and seller's fees.
Please notify us within 3 days of receipt if you would like to request a refund or exchange.



Problems:


Don't threaten the buyer with "reports, neg. Feedback, or any other

retaliatory

actions.
Let them know how to communicate with you to resolve any issues that may arise.

To use

ebay's

problem resolution process you will be required to go through a buyer/seller communication procedure, so threats only hurt you.

A reassuring statement is the best way to state your procedures;

"If you have any questions, problems, or issues, please contact us so we can make sure you are satisfied."

That's it. Just keep your

TOS

short and friendly, and your buyers won't feel leery of dealing with you. And both sides will know the ground rules.

You can check out my auctions on

ebay

to see the

TOS

I use.
Just search for Seller Appletreedeals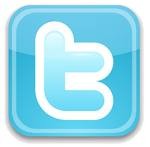 Like this? Tweet it with one click here!
Appletreedeals is an ebay seller and affiliate marketer and he
also uses Hubpages articles to send buyers to his listings.
.