Auctiva, Make eBay listing easier, and save money


Auctiva is a 3rd party listing service that can save you money and time using its picture hosting and listing scheduling services. It is very easy to use, and has hundreds of free auction templates, or you can create your own custom template.

But first… we have all been lured into reading reviews or promotions just to realize that the writer is an affiliate promoting the product to make money. Nothing wrong with that if the review is honest and straight forward, but too often it's just another product 'shill' for an over-priced product.

This is a product promotion, not a 'Shill'.



For the sake of full disclosure;


I don't think Auctiva pays for referrals. They did provide a referral link with my user ID inserted, but nowhere on the site could I find any mention of affiliate commissions. And I looked! I wouldn't mind getting paid for promoting a product I like. But, it's a good service and maybe I'll get a 'Thank you' email if any of you folks use the link to check them out.



I have been using Auctiva since 2006.

It was a FREE service until July 1, 2009. They were an eBay affiliate, that's how they were able to offer their services free to us and still stay in business.

Auctiva is a big 3rd party provider, one of the majors in the market. There are others, Vendio and Ink Frog come to mind, but when I first started on eBay and was looking for this kind of service, Auctiva was FREE, easy to use, and suited my needs, and, well, does it get better than that?


When eBay changed their affiliate marketing program in 2009, it cut Auctiva's source of income, they couldn't stay FREE anymore. It was either close up shop or become a fee-based service. As I said… they're not FREE anymore. But they are REASONABLE.



There, the table is set.


Let's start talking about Auctiva. I'm not going to compare it with other services, (well maybe some mentions), because this is a product promotion, not a product comparison. I really like Auctiva, I pay to use it now! So let me tell you why you should check it out.

Auctiva is powerful enough to do all the tasks needed by a Power Seller, and easy enough to understand and be used by an eBay Newbie. There's practically no learning curve. I remember having listings up and running in minutes when I first started as an eBay Newbie. I mean minutes, really! Of course there is a lot more depth and power to Auctiva than I used for those first listings, and I did spend more time later configuring all my "profiles", terms of service, default parameters, and things like that later, but the point is I didn't need to do all that to get started, I could take it a step at a time, and even though Auctiva has grown and is more powerful, with more features, you can still do the same now.

Just to get it up front, so you're not waiting for the 'hook'; Auctiva's Services begin with a very, very limited free service, but the minimum you will want to consider is the basic plan at $2.95 per month. If you are having any success at all you will soon graduate to the $9.95 per month plan. There are also more expensive plans, but if you develop to that point, you won't consider them expensive.

I think the most beneficial service to the eBay seller is the ease of use and powerful features of Auctiva, and I'll tell you about that later, but here are the two features that will save you real money, not just time/labor-saving money. It's their picture hosting and listing scheduling services. eBay charges you PER LISTING, for these services so they can add up when you start placing a volume of listings. They are included free in Auctiva's plans.

For instance;
Pictures…
We all know, or you will know, how important pictures are to successful and profitable auctions, in most cases more pictures are better. eBay gives you 1 picture free, then its 15 cents per picture, ( or a 6 picture deal for $.75) Auctiva let's you use up to 24 pictures without any additional picture charges. (did I mention Auctiva hosts the photos for you?)
Even if you only use 2 pictures per listing, (I sometimes use 6 to 12) that's a 15 cents PER listing savings.



Scheduling…


If you have multiple auctions to list, I hope you aren't sitting there typing as fast as you can to get your listings done and posted Sunday evening when you want your auctions to start. eBay will charge you 10 cents per listing to allow you to type it up and schedule it later when you want it to start.. Auctiva offers FREE scheduling. Unless you only plan on listing a couple auctions, and it's not a problem to be tied to the computer at the time you want the listings to start, you will need to schedule listings! That's another 10 cents PER listing savings.

So at a combined 25 cents per listing, it only takes 12 listings per month to save enough to pay Auctiva's fee. Which means all the other features you will come to find indispensable, will essentially be FREE for you to use. I call that a good deal.

I'm not going to do some great extended list and explanation of Auctiva's other features, Auctiva does a much better job of that, and I'll give you the link to check them out. But I will tell you how I use Auctiva and what I think you'll find the most useful to you.

As a new eBay seller, my vote for the best and most beneficial feature of Auctiva is the super easy to use one-page lister. No learning curve, just fill in the blanks and follow the prompts. You start at the top with things like auction-type, (store, fixed auction), and follow down through title and category, and now you're at a 'wysiwyg' html editor to write your item description. It really is that easy. No figuring out what to do or what the program means. You can do it all in this editor, format text, insert links and images, you'll love it.

Then you just continue down the page filling in the blanks, easy as pie. You reach the bottom and just choose; save, post to eBay, or schedule for later listing. If you know the information about your item it's almost as fast as my description of it here..

Right after the description is a section for you to insert your photos for the listing. Just use Auctiva's uploader to send them to Auctiva, then click on them to insert them into your listing.. Of course there is more. Modules and profiles and file management and much more. But these are features for you to choose to learn as you go along. Most of them are used to automate your listing creations as you list more and more. The point is, you can use Auctiva to list right away, and learn the more advance features as you go along.

Anyway. Once you're all done with the listing details, Auctiva automatically inserts them into the correct place in whatever listing template you picked , and your item is ready for eBay.

For the new eBay seller, it really is that easy to get your item properly set-up and listed on eBay. For the more experienced seller, yes, even multi-listing power sellers, the advanced automation features will save you so much time for all your other tasks.

You should check out Auctiva! And to really see the 'ease-of-use' comparison, check out Vendio too. Vendio is probably the most popular 3rd party lister, and it may have an edge in the inventory management module, (maybe not too, Auctiva has recently revised theirs), but for ease of use. Auctiva wins hands-down.

Just click the Auctiva link and check them out. Take their product tour, and take a look at some of the templates they offer. I'll think you'll like it enough to sign up. And you can try a few listings FREE! Take it for a road-test. I think you'll be glad you did.




Powerful eBay Listing Services

G.A. Anderson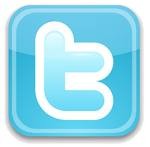 Like this? Tweet it with one click here!
Appletreedeals is an ebay seller and affiliate marketer and he
also uses Hubpages articles to send buyers to his listings.